Insurance and Billing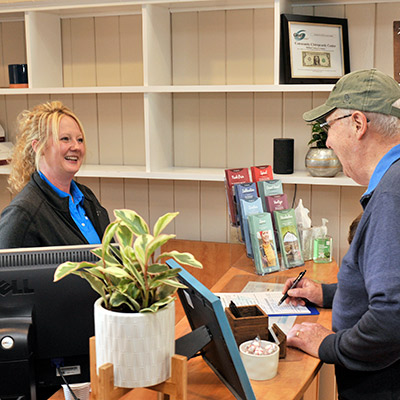 We're thrilled that you're considering care with us and can't wait to welcome you into the practice.
We understand that you likely have questions relating to insurance and the cost of your care-please know that we aim to be as transparent as possible with you. We don't ever want you to feel in the dark when it comes to the cost of your care.
Here are a few things to keep in mind:
We're in-network with all Blue Cross Blue Shield insurance plans.
We're in-network with Medicare when it is your primary insurance.
For those that have Medicare Advantage, we can verify your chiropractic coverage.
You can use your HSA or FSA for care with us.
This means that if you have either BCBS or Medicare, your visits will likely be covered to an extent. We will help verify your insurance before care begins so that you'll be aware of any financial obligations.
Out of Network Insurances
Out of network benefits mean that we may not be in-network with your insurance, but it's still possible that a portion of your care can be covered.
We'll work with your insurance plan to verify whether or not any coverage is possible and will let you know exactly what we hear.
Most other chiropractic practices in the area don't like to deal with out-of-network insurance plans, however, we welcome them!
Payment Plans
We're happy to let patients know that our cash rates are highly competitive, and we do all that we can to make care affordable for those who need it.
We offer in-practice payment plans as well as discounts for care. If you sign up for chiropractic treatment, we can split up your payments into monthly payments.
If you'd like to pay the entire amount upfront, we're proud to offer a 10% time of service discount.
Learn More Today
We'd love to speak with you about how focused, natural chiropractic care can be helpful to yourself or a family member. If you have specific questions about billing or using insurance with us, please feel free to give our practice a call.
We look forward to speaking with you and welcoming you into our care.

Community Chiropractic Center | Insurance & Billing | Greer Chiropractor