Meet Dr. Joel Cox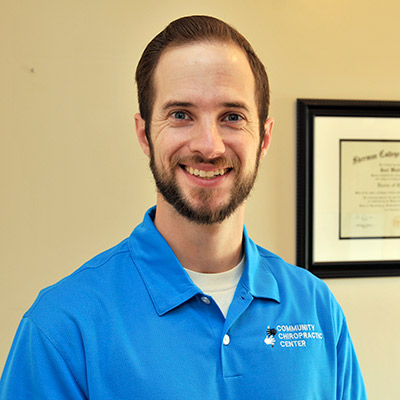 Dr. Joel grew up right down the road from Greer in a town called Inman, South Carolina. From a young age, he had a passion for helping others. While completing his undergraduate studies at the University of South Carolina Upstate, he decided to turn his passion into a career. Dr. Joel enrolled in Sherman College, where he graduated with his Doctor of Chiropractic in 2015.
As a father of three, Dr. Joel has a heart for helping entire families lives better lives. If you have been looking for a chiropractor who has the knowledge and expertise to help you and your loved ones—you have come to the right place!
Find out more about Dr. Joel and what he might be able to do for you.
Chiropractic Changed My Daughter's Life
Dr. Joel is the proud father of three beautiful little girls. It was his eldest daughter's experience with pediatric chiropractic care that compelled him to become a chiropractor. After years of battling ear infections, a series of chiropractic adjustments left her healthy and able to avoid surgery.
Fortunately, Dr. Joel's daughter remains happy and healthy today. Her success story continues to motivate him to help people, both young and old. With his help, you and your loved ones can heal and live life to the fullest.
Outside the Practice
When Dr. Joel is not busy at Community Chiropractic Center, he enjoys spending time with his wife and kids. Together, they like to hike local trails and play sports. Dr. Joel does his best to practice what he preaches and lead a healthy, active lifestyle with his family.
Look no further for a chiropractor who cares. Dr. Joel is here to support you throughout your journey to wellness. Contact our practice for more information.

Dr. Joel Cox | (864) 469-7979